WELCOME BACK TO THE
ANCIENT MYSTERIES'
MOST PRESTIGIOUS CONFERENCE


Join Graham Hancock, Clive Prince, Lynn Picknett, Dr Danny Hilman Natawidjaja, Andrew Collins, and Hugh Newman, for one of the most extraordinary weekends of the year. Listen to lectures, news and revelations, and share views and ideas with others on the quest of discovery.

With a Sunday Walkabout around the Victoria and Albert Museum.

SEE BELOW FOR FULL DETAILS AND IMMEDIATE REGISTRATION
LINE UP FOR THE
SATURDAY CONFERENCE
GRAHAM HANCOCK

MAGICIANS OF THE GODS

Graham Hancock is the most familiar face in the ancient mysteries subject, and in November he returns to the Origins conference to present his compelling evidence for the existence of a lost civilization existing at the time of the last Ice Age that was obliterated in the wake of a comet impact that devestated the world around 10,900 BC. Thereafter the first megalithic stone monuments began to appear in the world. Gunung Padang, Gobekli Tepe, Stonehenge, the Great Sphinx, and even the newly discovered stone circle located beneath the waters of Lake Michigan. All of these stone structures and many more were created as a response to what had just happened to the world, their existence paving the way for the foundation of our own civilization in the wake of the Neolithic revolution some 11,500 years ago.



Graham's much anticipated new book Magicians of the Gods is published in September 2015, and ample opportunity will be given for him to sign copies for the Origins Conference audience.


Graham Hancock at Gobekli Tepe (Pic credit: Andrew Collins)



The cover of Graham's new book Magicians of the Gods
DANNY HILMAN NATAWIDJAJA

THE MYSTERY OF GUNUNG PADANG AND THE REALITY OF PLATO'S STORY OF ATLANTIS

Javanese geologist Danny Natawidjaja has caused controversy with his findings with respect to the megalithic site of Gunung Padang in Indonesia's West Java province.It consists of a series of stone settings and rock mounds made from long Andesite columnar blocks situated on five stepped terraces, which grave the apex of a huge hill. The monuments you see today are mainly from around around 600 BC at the height of what is known as the Metal Age (the equivalent to our Bronze and Iron Ages combined), yet beneath the current structures are rows and groupings of further columnar blocks that Danny and a multidisciplinary team suspect were placed down as part of a much older structure built in stages, much like the pyramid structures of Central and South America. Radiocarbon dating of the next layer down from the surface (layer 2) has revealed radiocarbon dates in the range of 5000 BC, while those of an even lower level have provided dates that suggest the presence of a built structure prior to 8000 BC. Indeed, some dates indicate the presence of an even deeper level going back even further, with indications that something existed on the spot as much as 14,000 years ago.


Danny Hilman Natawidjaja at Gunung Padang
(pic copyright: Andrew Collins).

Danny Hilman will outline his incredible work at Gunung Padang, showing the timeline of its different phases, and revealing the real secret of the monument - the hidden chamber at the core of the hill, which is thought to surround a volcanic lava tube. This has been detected by geomagnetic, geophysical and georadar surveys, and its discovery might well equal the discovery of the Hall of Records at Giza in Egypt.


Danny is the author of the book Plato Never Lied.
ANDREW COLLINS

Gunung Padang, Gobekli Tepe & Our Descent From the Stars


Andtrew Collins at Petra

Andrew Collins (born 1957), writer, explorer, international lecturer and author of books that challenge the way we see the past, including The Cygnus Mystery (2006), From the Ashes of Angels (1996), and Gobekli Tepe: Genesis of the Gods (2014).

Over the past year Andrew has been travelling the world exploring the greater antiquity of prehistoric sites from Gobekli Tepe in southeast Anatolia to Gunung Padang in Indonesia's West Java province, Mount Carbon in West Virginia and Peru's Tiahuanaco. This work forms part of his new book project showing that hybridization between different types of archiac and more modern humans gave rise to civilization tens of thousands of years earlier than what history suggests. He reveals the fruits of his endeavours and begins to build a picture of a global belief in the importance of the northern heavens, in particular the Milky Way and Pole Star. These were personified as a primeval goddess of life. Although she takes many forms, this stellar goddess is primarily associated with key Pole Stars of the distant past, such as Deneb in Cygnus and Vega in the constellation of Lyra. As the so-called Weaver Princess of Island Southeast Asia she is said to have mated with a supernatural or heavenly dog to give birth to the human race. It is a tradition that can be traced from Java all the way across to China and Tibet. Andrew reveals the true origins of these strange beliefs in a supernatural ancestors, tracing its origins to the indigenous peoples of Lake Baikal in southern Siberia. They for millennia have believed in their descent from a supernatural wolf. Why? Why a wolf? Andrew explains in this brand new lecture.
Clive Prince and Lynn Picknett

LYNN PICKNETT & CLIVE PRINCE

The Mysterious Origins of Science


Lecture details to follow

Lynn Picknett and Clive Prince are the authors of a large number of books including The Templar Revelation, which influenced Dan Brown's book The Da Vinci Code, an honour that was repaid with their cameo appearance in the movie adaptation of The Da Vinci Code starring Tom Hanks.

Click here for Lynn Picknett & Clive Prince's official website

HUGH NEWMAN


Lecture details to follow


Hugh Newman

is a writer, explorer, conference organiser, international lecturer. He is co-founder also of the Megalithomania conferences, and author of the book

Earth Grids

(2008). The talk is based on the work he has done with Jim Vieira for new book

Giants on Record.
Origins 2015 Venue:

Arts Two, Queen Mary, University of London, Mile End
Address: Mile End Rd, London E1 4NS

Arts Two is a contemporary, distinctive and bright building ideal for standalone events or when used in conjunction with nearby buildings for additional breakout space. Capacity for up to 304.

Google Maps

Street view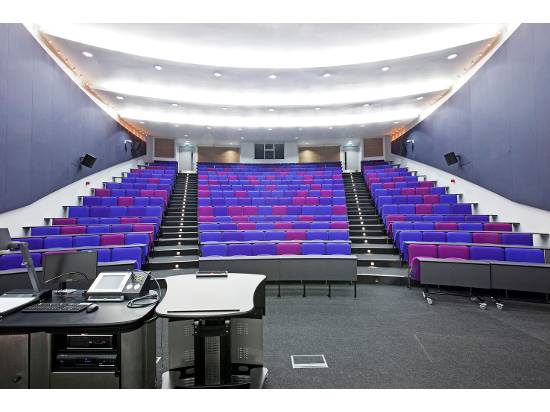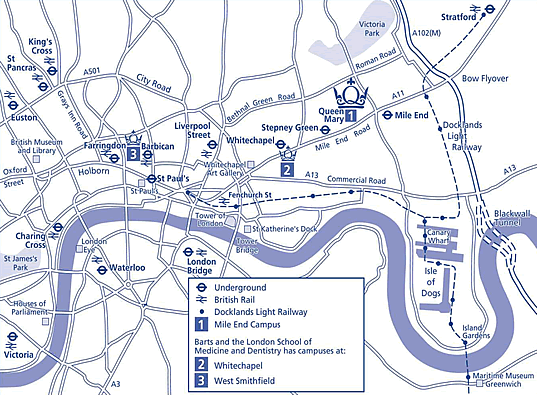 Queen Mary University of London is marked as Number 1 on the map

Nearest station: Mile End

Mile End is a London Underground station in Tower Hamlets, East London, served by the Hammersmith & City, District and Central lines. It is in Travelcard Zone 2.
Address: Mile End Road, London E3 4DH



Conference Times:
Saturday, November 7th
10am - 9pm
(doors open 9.30am)

SUNDAY WALKABOUT

TOUR OF EAST LONDON. SEE THE SITES OF JACK THE RIPPER AND NICHOLAS HAWKSMOOR'S CHRIST CHURCH SPITALFIELDS

On Sunday, 16th November, conference delegates can join mysteries writer Andrew Collins on a tour of sites associated with notorius London criminal Jack the Ripper, who terrorised London End End and Whitechapel area in 1888. We look also at the pentagonal geometry associated with these sites, focused around the eightenth century churches of architect Nicholas Hawksmoor (1661-1726), information that inspired Alan Moore's classic From Hell (adapted into movie of the same name starring Johnny Depp). Expect a walk lasting two to three hours. See Hawksmoor Christ Church, Spitalfields, and also the locations of the five known Ripper murders. Have a drink in the Ten Bells pub, which features heavily in the Ripper story.

Christ Church, Spitalfields

(Pic credit: Wiki Commons Agreement)

ORDER YOUR TICKETS NOW
Early bird ticket £48
(first fifty tickets sold only, thereafter £52 per ticket)
Optional Sunday Walkabout of London's East End £14

Early bird combined Saturday and Sunday ticket £62
(first fifty tickets sold only, thereafter £66 per ticket)

Click here to secure your tickets using Paypal


Please note that no refunds will be given within seven days of the event taking place.


THE TIMES
The Saturday conference at Arts Two, Queen Mary University of London, Mile End, takes place between 10am and 9pm, with the first lecture beginning at 10.15 am. Doors open at 9.15am. There will be an hour for lunch, and a short break before the keynote lecture in the evening.
For an account of the HISTORY of the Questing Conference/QuestCon click here.