E A R T H Q U E StTT N E W S

ANDREW COLLINS NEWSLETTER - MAY 2017

In this issue: MORE ON GOBEKLI TEPE'S VULTURE STONE * THE CYGNUS KEY COVER * MICHAEL CREMO CONFIRMED FOR ORIGINS 2017 * MICHAEL CREMO CONFIRMED FOR ORIGINS 2017 * PYRAMID TRIALS * EGYPT TOUR 2018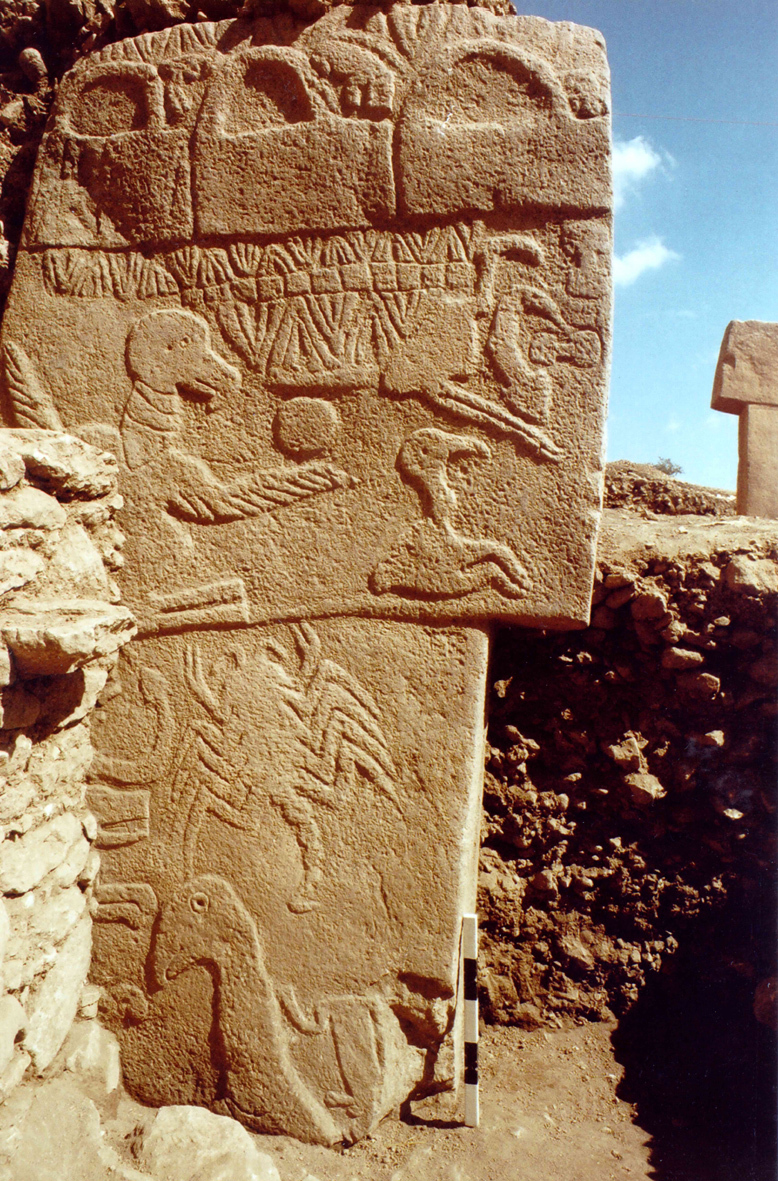 Great new picture of Göbekli Tepe's Pillar 43 (Vulture Stone). Picture credit: German Archaeological Institute (DAI).


MORE ON GOBEKLI TEPE'S VULTURE STONE

Hi, hope this email finds you well. Here is the official response from the German archaeologists working at Göbekli Tepe regarding recent claims that its Vulture Stone is a snapshot of the sky on the day of a comet impact in "10,950 BCE."

https://tepetelegrams.wordpress.com/2017/04/21/archaeoastronomy-meteor-showers-mass-extinction-what-does-the-fox-say-and-what-the-crane-the-aurochs/

They are quietly dubious over the whole thing, but don't go far enough in my opinion. In fact, privately they are not happy about these claims. My response to these sensationalist and somewhat far-fetched claims can be found at http://www.andrewcollins.com/page/articles/sagittarius.htm. A review of my proposal in 2014 that Göbekli Tepe was built as a response to the comet impact of 10,800 BC can be found at http://www.andrewcollins.com/page/articles/Go_Tep_launch.htm
THE CYGNUS KEY COVER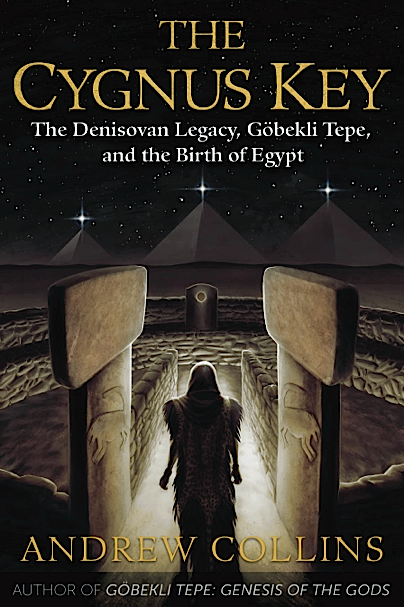 Here is the final version of the cover for new book The Cygnus Key, which will have a subtitle of "The Denisovan Legacy, Göbekli Tepe and the Birth of Egypt." There is so much I want to tell you about this book. But as it won't be out for a while, best to wait until nearer the time.


MICHAEL CREMO CONFIRMED FOR ORIGINS 2017

Michael A. Cremo has been added to the line up of Origins 2017 on November 4/5th, 2017. He joins Chandra Wickramasinghe, Gary Osborn, Hugh Newman, Jim Vieira, and myself for the UK's most important weekend for the ancient mysteries.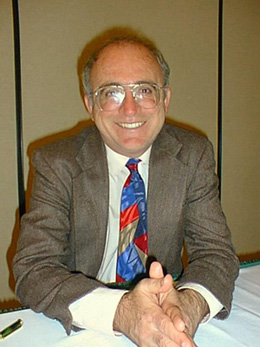 Michael Cremo

Click for more information and immediate registration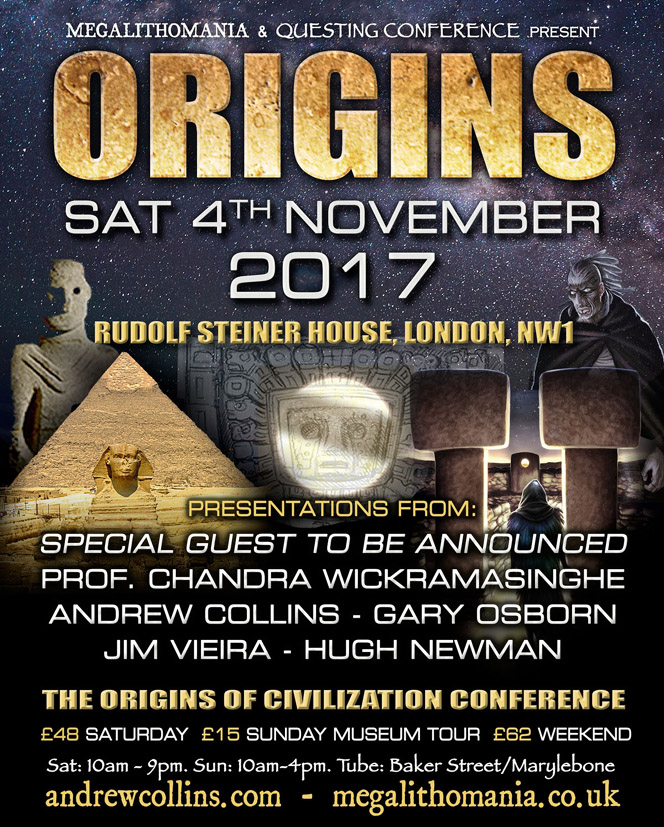 PYRAMID TRIALS

Twelve Egyptian officials are to go on trial for allowing two Germans to scrape off part of a cartouche inside the Great Pyramid in 2013. http://english.ahram.org.eg/News/266496.aspx This is a big story that caused an embarrassing international incident. The officials are also being tried for allowing the Germans into other areas of the plateau, where tourists are not allowed. The report doesn't say where they went, but the fact of the matter is that it was the Tomb of the Birds - the entrance to the cave world that Nigel Simpson and I rediscovered after 200 years of obscurity in 2008.


CONTACT IN THE DESERT

See some of you hopefully at Contact in the Desert in May. Should be an incredible experience. For updates, see their Facebook page at the following link:


https://www.facebook.com/CONTACTintheDESERT/?pnref=story



EGYPT TOUR IN 2018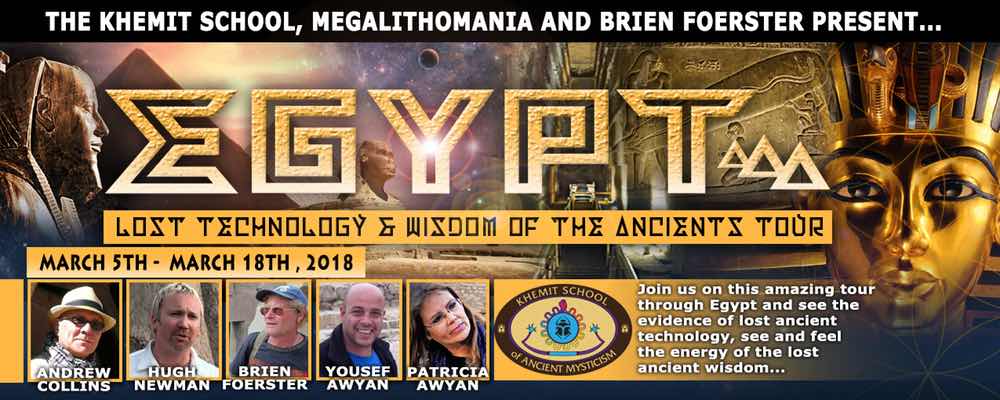 Visit Egypt in March 2018 with myself, Brien Foerster, Hugh Newman, Patricia Awyan, Yousef Awyan, and the Khemit School.

https://hiddenincatours.com/shop/tours/major-tours/march-2018-egypt-tour/