Origins of Civilization Tour
Göbekli Tepe, Turkey and Baalbek
Monday, 9th - Friday, 20th September 2013
Along with our good friends Megalithomania we have put together a twelve-day excursion under the name "Origins of Civilization Tour", visiting some of the most important and iconic places in southern and eastern Turkey, with the option afterwards of journeying on to Baalbek in Lebanon.
Among the sites on the schedule is the Neolithic city of Çatal Höyük, the mountain sanctuary of Nemrut Dag in the Anti-Taurus Mountains, the ruins of the ancient Sabian city of Harran, and, of course, the nearby proto-Neolithic complex of Göbekli Tepe, built nearly 12,000 years (that's 7,000 years before the construction of the Great Pyramid and Stonehenge). We will also be visiting Cappadocia, the home of the fairy chimneys of Goreme and the vast underground city of Derinkiyu, as well as the 4,000-year-old Hittite cities of Hattusa and Alaca Hoyuk, which contain great walls of polygonal stone blocks, similar to those of Peru, Easter Island and ancient Egypt. In addition to this there is an initial day of visiting some of the key historical sites of Istanbul, as well as the opportunity to see the famous Whirling Dervishes when staying in the city of Konya in southern Turkey.
| | |
| --- | --- |
| | |
| | |
| --- | --- |
| | |
From top left, clockwise: Enclosure C, Göbekli Tepe, the fairy chimneys of Goreme,
the stone heads of Nemrut Dag (Mount Nimrod), and the underground city of Kaymakli, Cappadocia.
The tour's complete itinerary is available on the Megalithomania website, along with prices, which are comparatively low, plus for UK citizens there is the opportunity to book the flights to and from Turkey as part of the whole package. Those joining us from other parts of the world will meet us in Istanbul on September 9th for the start of the adventure.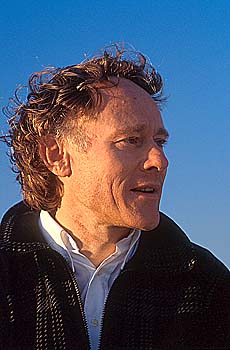 GRAHAM HANCOCK JOINS GOBEKLI TEPE/BAALBEK TOUR
Graham Hancock and his wife Santha will be joining Hugh Newman and myself on the Megalithomania Origins of Civilization tour of Turkey-Gobekli Tepe-Baalbek this September. Certainly they will be there for Gobekli Tepe and Baalbek, and possibly at other sites as well. While he is with us Graham will offer evening lectures to the group and will be fully available for discussion and interaction.
If you have any thoughts of going, make your move now. This is going to be a historical trip for everyone involved, and also VERY popular.

The reason for this is clear. Göbekli Tepe is the hottest subject in archaeology and ancient history at the moment. Everyone wants to know what it's all about, who made it, why, and what connection it has with Giza, Baalbek, Atlantis, the Watchers, Anunnaki, and megalithic structures worldwide. How does the whole thing come together?
Well this is the purpose of the Origins of Civilization tour. I shall be there, alongside Hugh Newman of Megalithomania and an official tour guide, building a gradual picture of what exactly Göbekli Tepe means to us today.
| | |
| --- | --- |
| Carp in the Pools of Abraham, Sanliurfa. | Personally, I can't wait to get back to Göbekli Tepe, which we shall visit not once, but twice, on two consecutive days in order to fully appreciate every aspect of the site. Whilst in the area, we stay in Sanliurfa, the ancient city of Edessa, where we'll visit the fabulous Pools of Abraham, a vast sacred complex and place of pilgrimage that includes the cave shrine said to be where the prophet Abraham was born. |
Nearby is Harran, one of the most atmospheric, mysterious places I have ever visited. For me going there is like a pilgrimage, as it is often credited with being the birth place of Hermetica, the Egyptian teachings of Hermes.

What I suggest is that you take a look at the tour's full itinerary at the Megalithomania website, and ask yourself if you can afford to miss out on this once in a lifetime opportunity for us all.

Great stone in the quarry at Baalbek, Lebanon.
Harran's Astronomical Tower

Here is the URL link:

http://www.megalithomania.co.uk/originstour2013.html

Prices are as follows:

Origins of Civilization Tour
September 9th-20th 2013
£2195 (meet Istanbul)
£2375 (meet London Heathrow)?based on double occupancy
Single occupancy supplement: £370 - Tour deposit: £400
If you have any questions regarding any aspect of the tour, then contact either me or Hugh Newman, and we'll try our very best to help you.


Just remember, that early indications suggest that interest in the tour is going to be high, so please don't delay. So if you want to ensure your place, get on the case now.
Left, the ruins of the Hittite city of Hattusa and, right, leaping fox on a T-shaped pillar at Göbekli Tepe.
Megalithomania Conference - May 2013

Also note that I shall be appearing at this year's Megalithomania Conference in Glastonbury on May 18/19, where Robert Schoch and many others will be among the co-speakers. I shall be talking about Göbekli Tepe's cosmic blueprint, and explaining the site's relationship to many other sites of the ancient world.

For more information and tickets click here.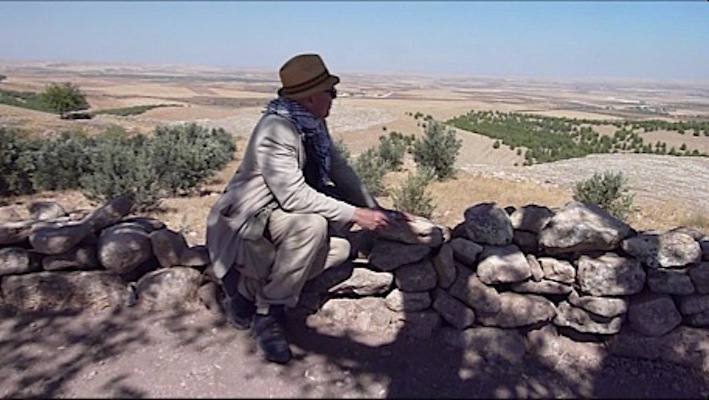 Andrew taking a break beneath the fig-mulberry tree that caps the summit of Göbekli Tepe
For more information:
Göbekli Tepe's Cosmic Blueprint by Andrew Collins
Andrew defines Göbekli Tepe's cosmic blueprint, showing that it is aligned to the Milky Way's Dark Rift and the bright star Deneb in Cygnus.
One Week in Kurdistan by Andrew Collins
Andrew's epic journey in eastern Turkey in May-June 2004, visiting some of the sites that will feature in the Origins of Civilization tour in September, including Harran, Sanliurfa and Göbekli Tepe.